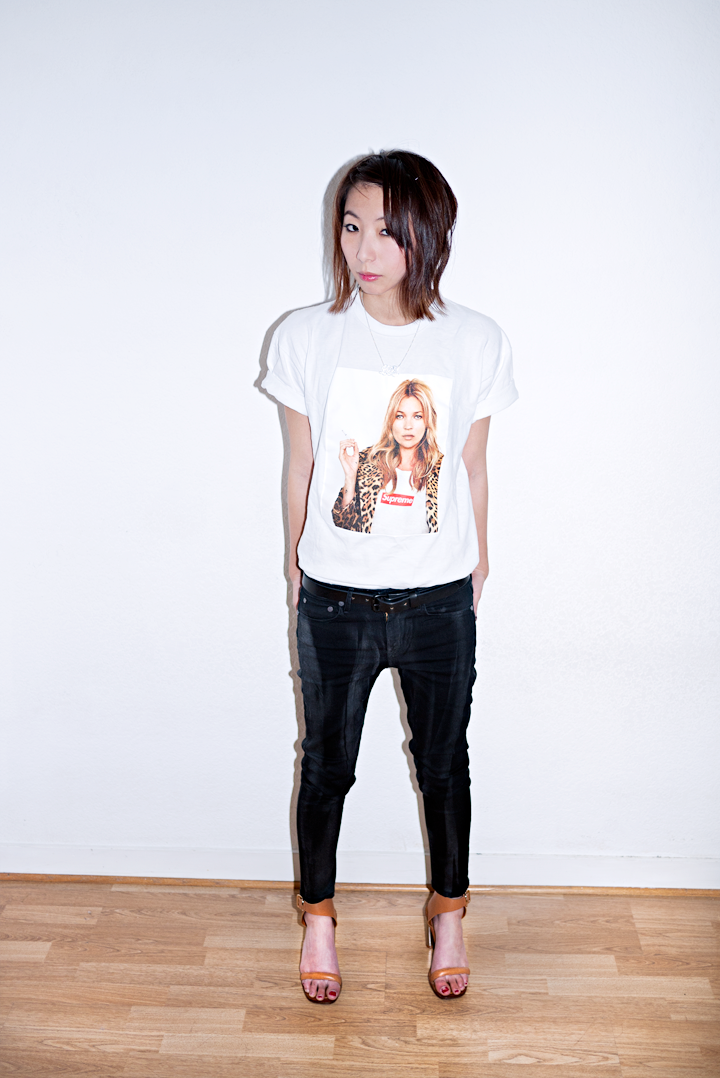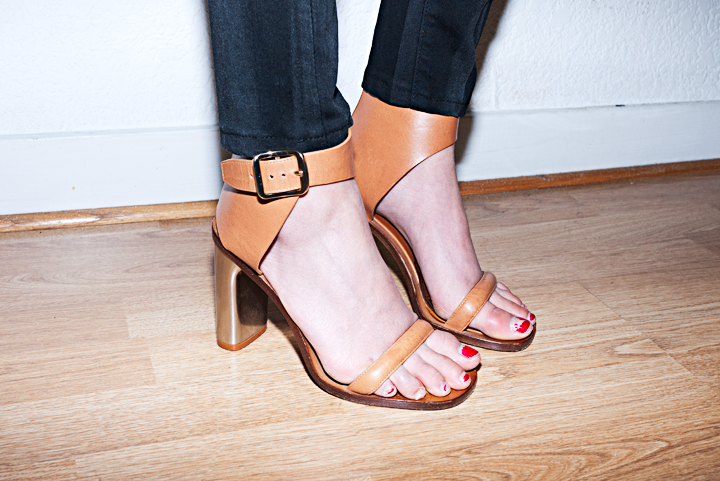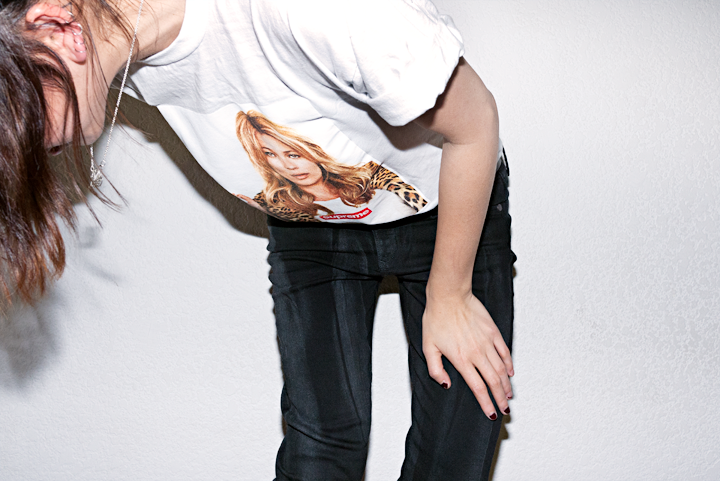 Supreme t-shirt, Caja necklace via Catbird, THVM jeans courtesy of THVM, Tanner belt, Céline sandals
THVM
custom made these wax jeans specially for me. I was looking for the perfect pair of faded black jeans, but I think I found something even better. Brian, you're the best.
Been working a lot and seeing friends and going to meetings and celebrating successes and forgetting about not-so-successes and driving… so much driving. I don't sleep, I have no idea what day it is, I wear the same outfit repeatedly but at least it's a good one, all for the sake of being young, dumb, and overly determined.
Oh! And thanks for supporting The Fashion Coloring Book. It's for sale at
Urban Outfitters
,
Anthropologie
, MoMa, Bookmarc, and Barneys. Right next to Lady Gaga and Terry Richardson. Right where I wanted to be.