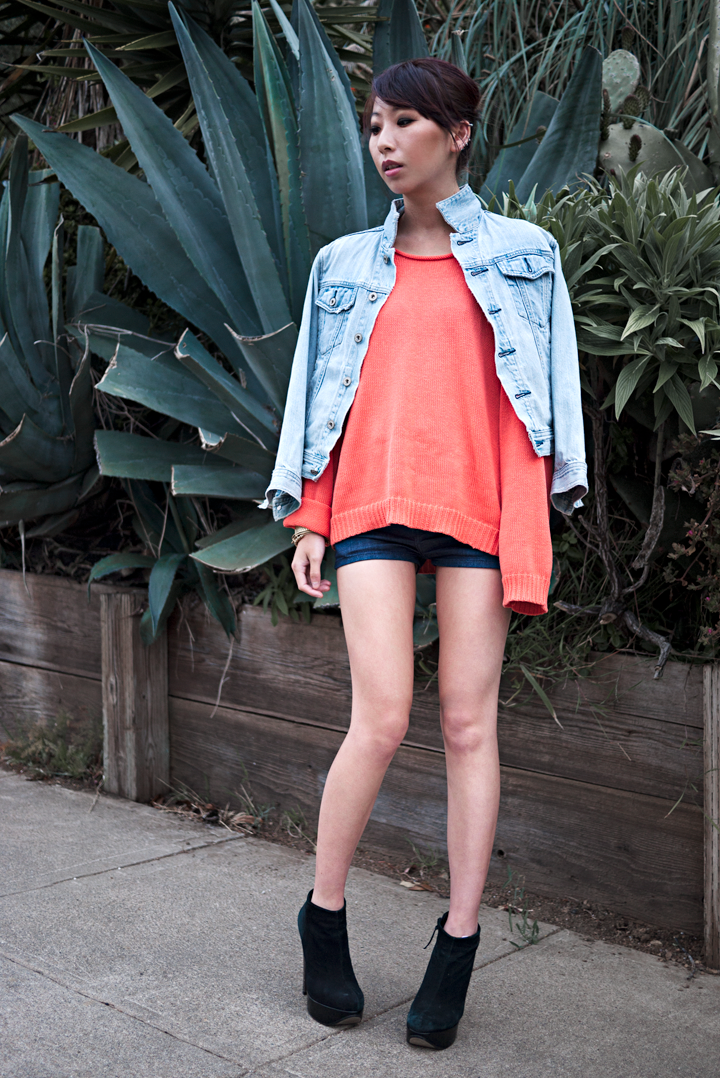 Acne sweater and shorts, Gap jacket, Alex & Ani bangles courtesy of Alex & Ani, Topshop boots
you know that story?
how someone was flying over the ocean
and looked down
and saw people
and he said to someone "look! they're waving at us"
and he was told "no, they're drowning"